Check out our CEO on In The Game - Qatar's 1st Sports Podcast talking everything ASAPP and sports.
The Qatar Business Incubation Center (QBIC) is the leading incubator in the Middle East and North Africa region.
In ASAPP's early days, we were intrigued by QBIC, considering its presence in this region, and its resources in helping business grow. QBIC's positive reputation with local start-ups over the past few years, led to ASAPP entering its LSP11 program. An 8 week program which involves several start-ups going through mentorship, business lessons and more, competing for a spot to be 'fully incubated' by QBIC on Demo Day. In December 2018, ASAPP was amongst the 10 start-ups selected for full incubation. After a successful pitch in front of an audience including Qatar's leading businesses and innovators, ASAPP officially became an incubatee at QBIC.
Since then, we at ASAPP and QBIC have been working very closely in the beginning stages of our business. QBIC's guidance, resources and expertise have been extremely beneficial during our initial phases. Additionally, ASAPP was one of three start-ups that have been specially selected to receive support from QBIC's digital partners, Ooredoo - Qatar's leading Telecommunications company. With their support, ASAPP has been given the opportunity to network with key players in the industry, and take part in events such as the Digital Innovation RoadShow in Ooredoo's HQ in early 2019.
With Ooredoo and QBIC, ASAPP is honoured to be part of such an innovative and forward thinking team, that will help us grow and reach our goals in bringing ASAPP services across venues in Qatar and beyond.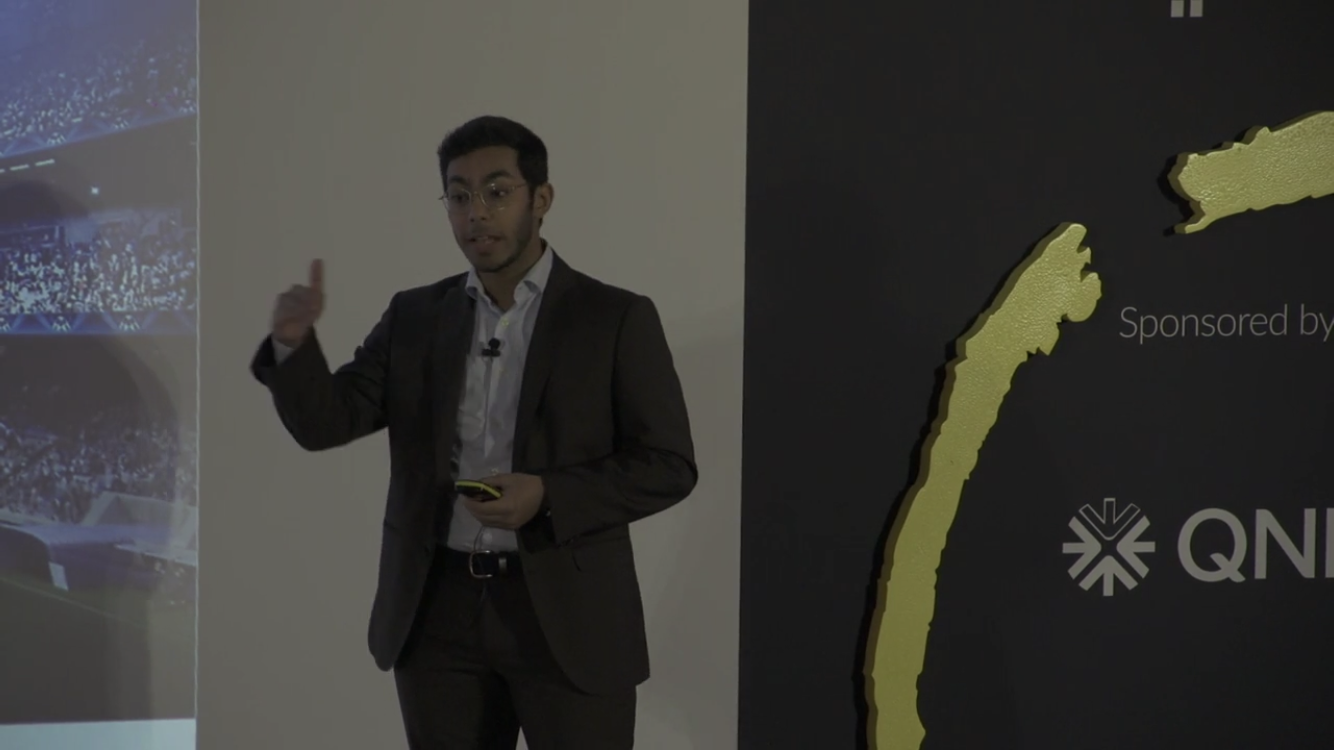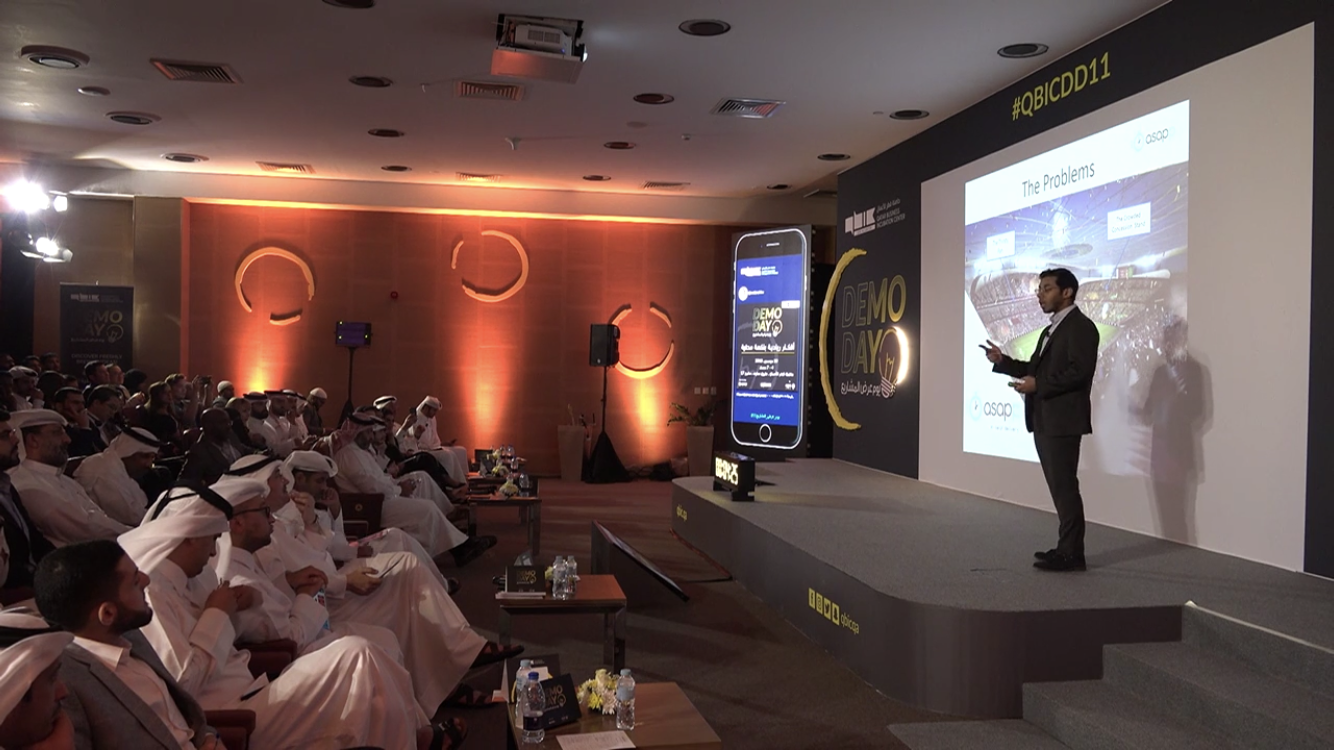 First World Cup Stadium built from scratch, Al Janoub Stadium officially opened doors for 40,000 fans attending the 47th Amir Cup Final.
The anticipation from all locals in Qatar, and worldwide media alike, was bubbling ahead of the grand opening of Qatar's 2022 plan in action. Designed by the late Zaha Hadid, who was inspired by Al Wakrah's long tradition of sailing and dhow boats, brought to life what is truly a breathtaking design. From outside and inside, the stadium reflected culture, architectural brilliance, modern design, and state of the art innovation including the air-cooling system around the stadium and beneath the seats.
Fans could not put their phones down while filming the exciting opening ceremony featuring live performances, fun activities, and stunning visual effects. Following the entrance of His Highness the Amir, Sheikh Tamim Bin Hamad Al Thani, the stage was set for the final of the Amir Cup between Al Duhail and Al Sadd. In Xavi's last games as a professional football player, he and Al Sadd sadly could not cope with Duhail, and lost a thrilling match 4-1. Fans cheered across the stadium with pride and joy after the successful inauguration of the Al Janoub Stadium.
One thing this magnificent stadium was missing? ASAPP. While enjoying the match, the ASAPP team couldn't help but notice the problem fans faced by constantly leaving their seat to order food and drinks. We noticed at least 10 groups of people missed a goal or crucial action of the game, because of waiting in line for a Coca Cola and chips! The opportunity was clear, we at ASAPP are determined to bring our services to venues across Qatar to ensure a more enjoyable fan experience, and a more effective stadium for venue owners - a win-win situation on all ends! We at ASAPP were honoured to attend the opening of this wonderful stadium, and likewise are grateful to witness Qatar's hard work and dedication in bringing the most loved tournament to the Middle East in 2022. #Seeyouin2022